Landmark Center Visual Art – Fourth Floor
1A. Chief Justice Warren E. Burger, 2008 – Merry DeCourcy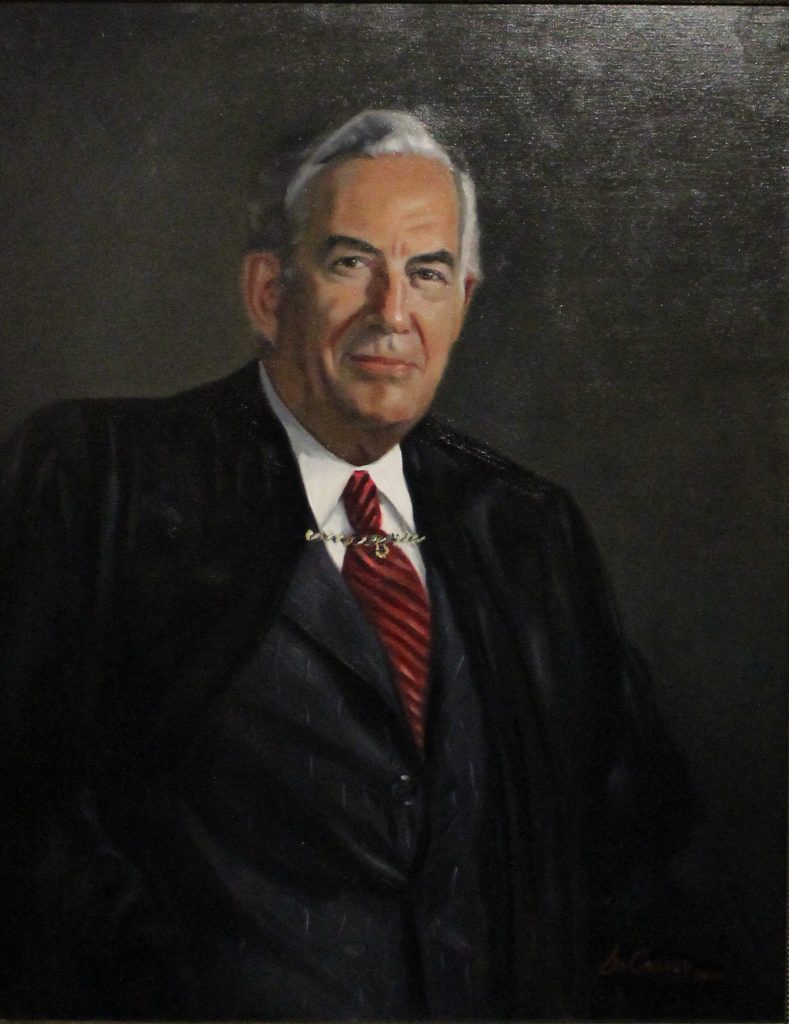 Merry DeCourcy's paintings feature men from St. Paul's East Side who served on the U.S. Supreme Court together. Burger and Blackmun were life-long friends until casting opposing votes on the 1973 case Roe v. Wade.
1B. Justice Harry A. Blackmun, 2008 – Merry DeCourcy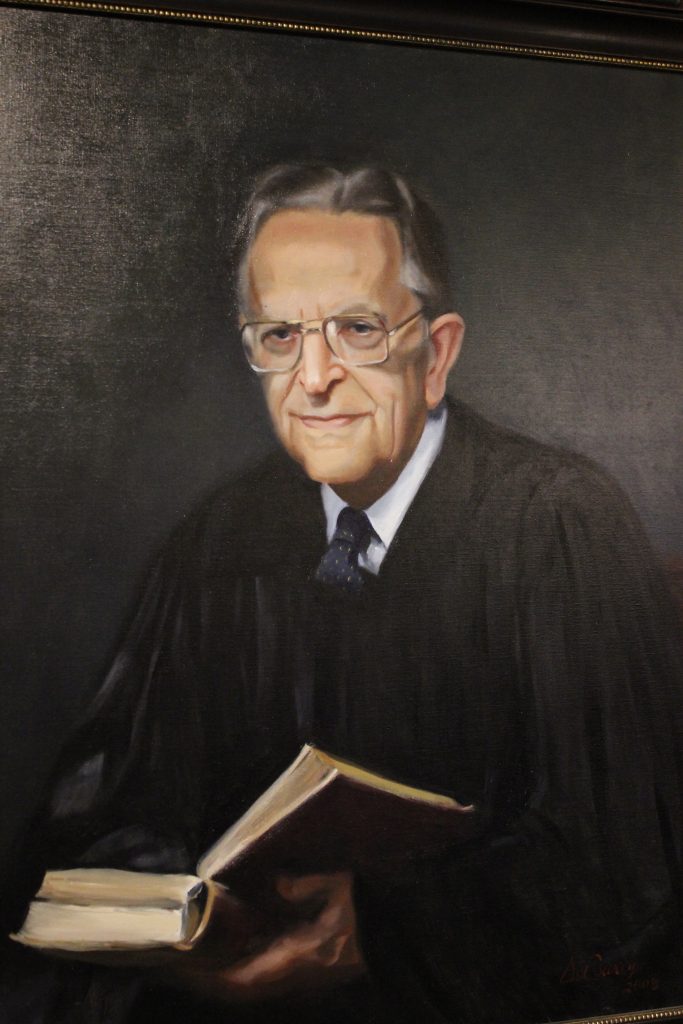 2. The Honorable Edward J. Devitt, 1986 – Jean Grapp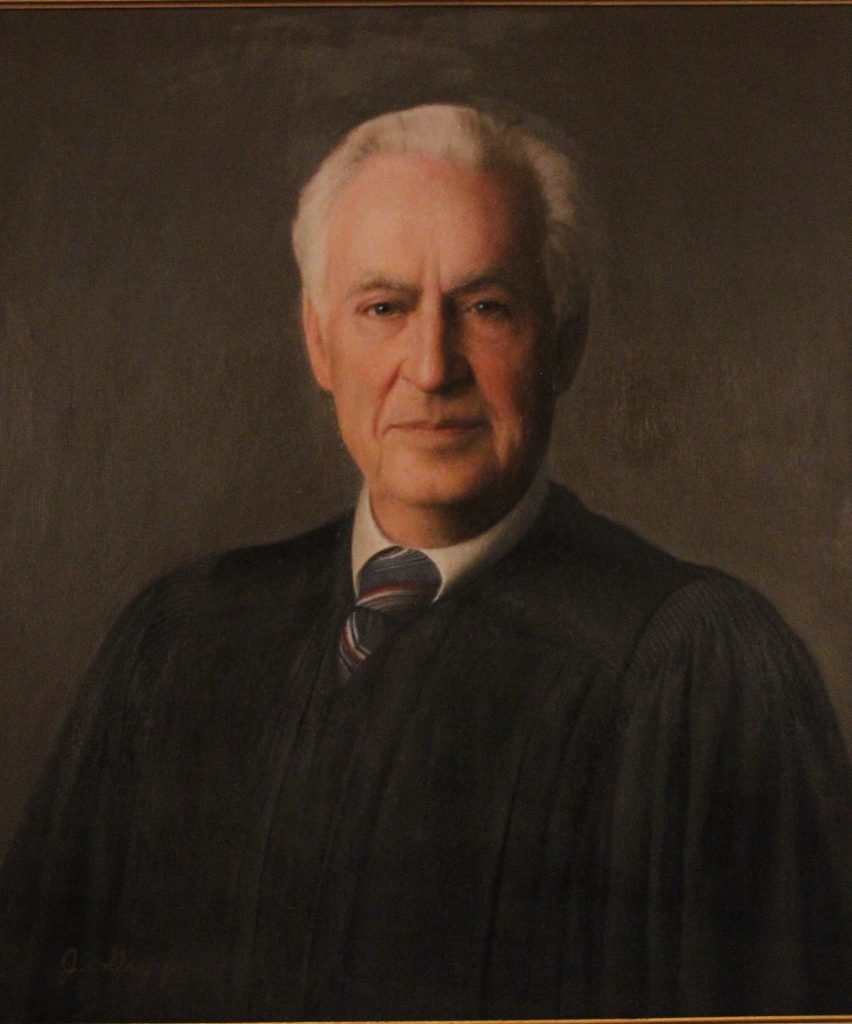 Jean Grapp was commissioned by Devitt's former law clerks to paint this portrait. Devitt served as Chief Judge of the U.S. District Court, for the District of Minnesota, for a record 23 years.
3. The Honorable John B. Sanborn, 2000 – Merry DeCourcy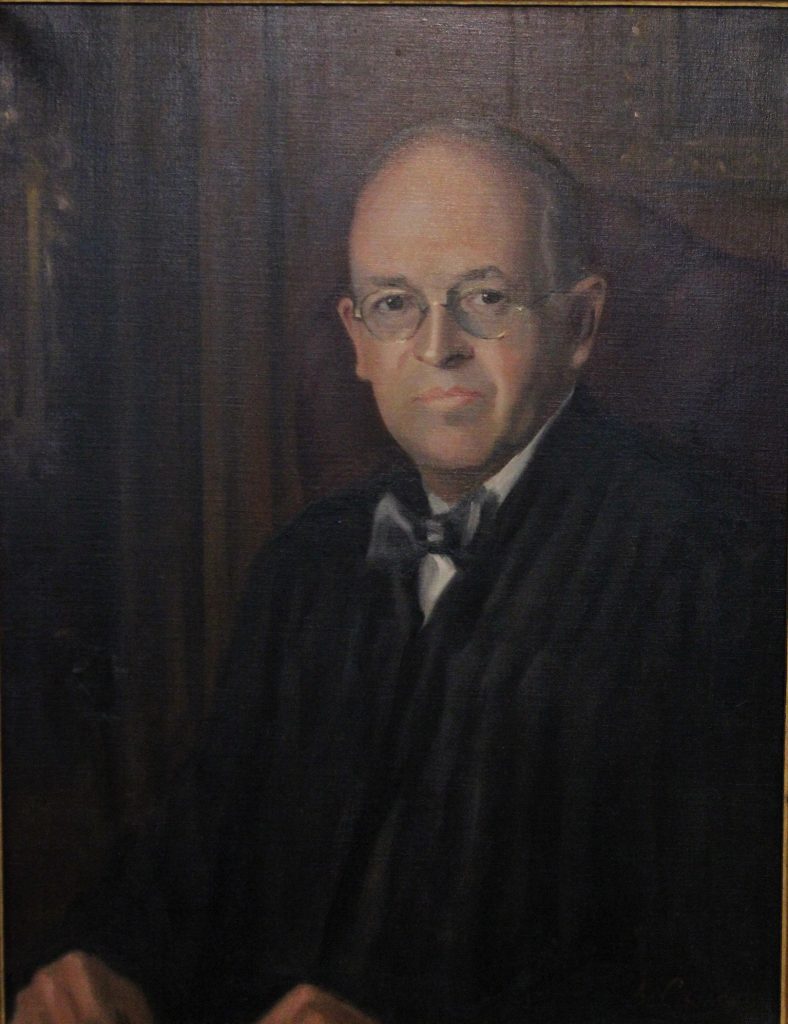 Merry DeCourcy's original oil painting of the Honorable John Sanborn hangs in the Sanborn Room, named so because a Sanborn served in the U.S. 8th Circuit Court of Appeals for a total of 72 years. A print of John's cousin, the Honorable Walter Sanborn hangs on the
adjacent wall.