Landmark Center Responds to the Death of George Floyd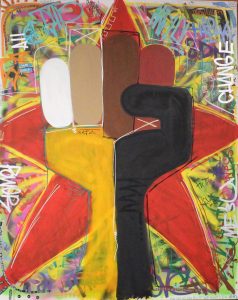 At 118 years strong, Landmark Center has borne witness to then-unimaginable changes in our country, our city, and our communities. It has, and continues to see, countless immigrants become new Americans; it has sent young men off to fight in foreign lands and seas. It welcomed women when they earned the right to vote, and watched the demise of Jim Crow and the rise of civil rights for Black Americans. Through it all, Landmark Center has belonged to the people without regard to socio-economic neighborhood, skin color, gender identity, country of origin, religion, or political affiliation. During the recent events surrounding the tragic death of George Floyd, we look for hope and justice in the resulting dialogue. Landmark Center and its management stand with all those who seek truth, justice, and equality, living up to values of inclusiveness, integrity, honesty, fairness equality for everyone. With our community, we mourn the death of George Floyd and hope that the peaceful response portends a tide of change: the fall of racism and the rise of equality for everyone who feels inequality and judgement as a heavy weight on their backs.

One of the art works in Landmark Center's permanent collection, "United Front #6," was created by local rap artist, graffiti artist and poet, St. Paul Slim (Meyer Warren) for Landmark Center in 2016. Perhaps Slim said it best when talking about "United Front #6":
The dream of the "United Front" series is for the world to have equality in every which way possible (financial, racial, educational, gender, etc). The significance of the multiple colors is to establish a visual equality element in the painting. To continue the equality theme and include my community, I had people sign their names as the background of the painting. The significance of the fist is to show power and togetherness in connection with the theme of equality. The star represents understanding, justice, and love. My hope is that the "United Front" series can inspire people and open up a dialogue about our current state of affairs. – St. Paul Slim (Meyer Warren)
We look forward to a day soon when Landmark Center will be open again to serve as a gathering place, inclusive of our entire community.