Landmark Center Visual Art – First Floor
1. A Cultural Marketplace, 2013 – Cecilia Schiller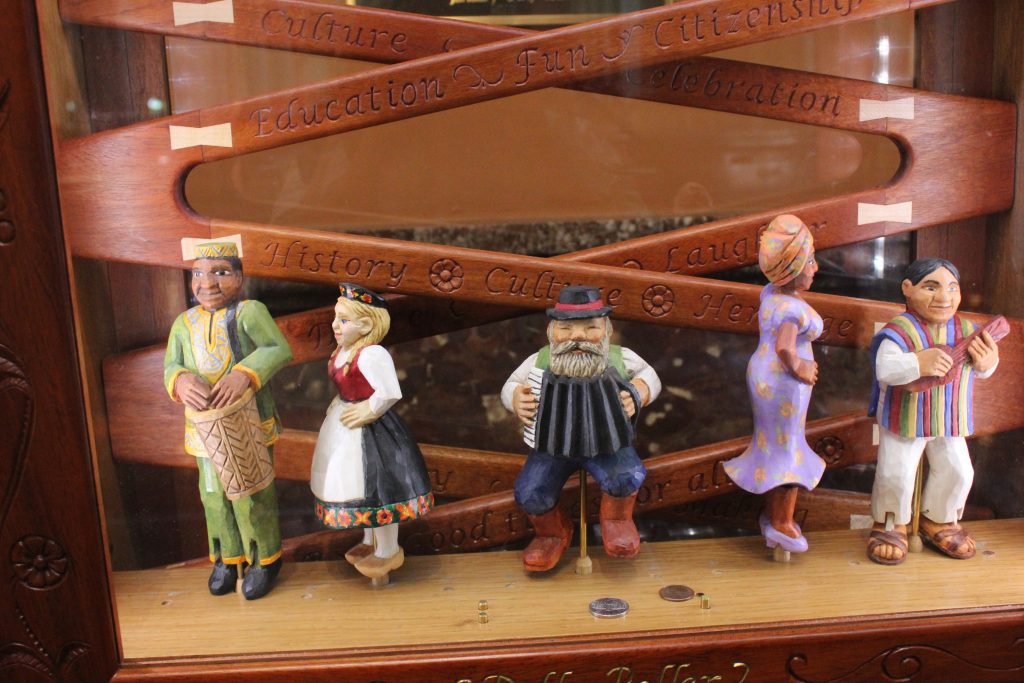 Cecilia Schiller's forté is engineering and crafting automata. She sculpts wood to create objects or scenes that come to life to tell a story and delight the viewer. Turn the hand-crank to set it in motion.
2. Elizabeth Willet Musser, 1997 – Merry DeCourcy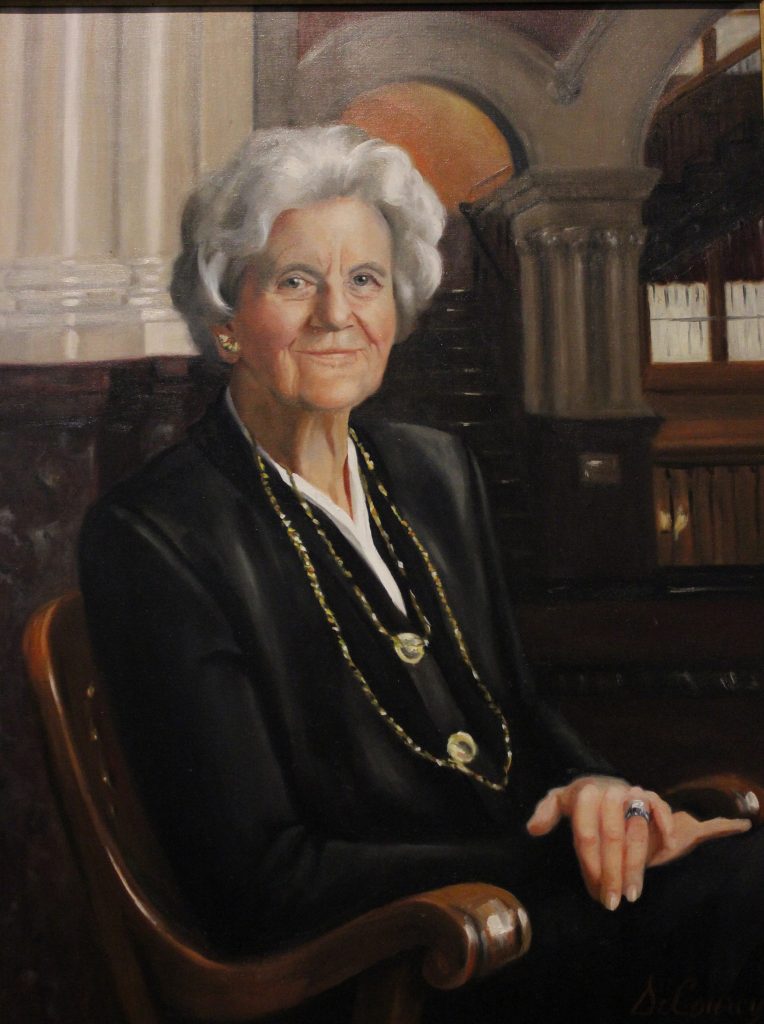 Merry DeCourcy's original oil paintings have captured some of the most influential and prominent figures who have called Saint Paul home. Elizabeth Musser was the driving force behind Landmark Center's restoration,
1969-1978.
3. St. Paul Skyline Triptych, 2005 – Norbert Marklin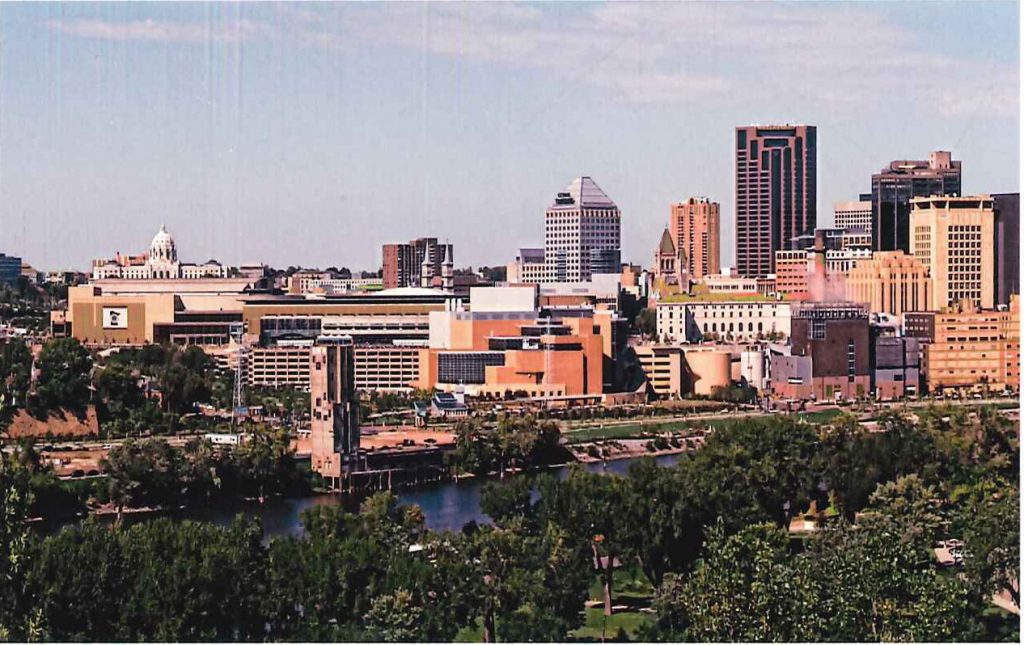 This photographic canvas mural, by Norbert Marklin, was purchased in celebration of Landmark Center's Visitor Information Center grand opening.
4. Letters to Landmark, 2015 – Anna Metcalfe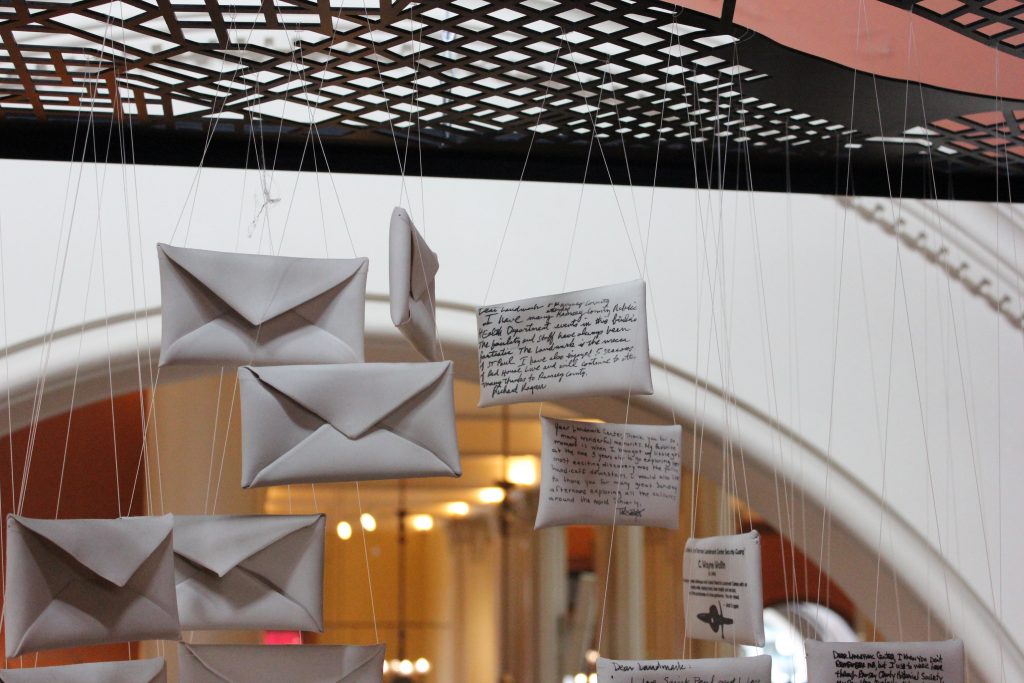 Anna Metcalfe created Letters to Landmark by inviting the public to share their memories and stories about this beloved building. The "letters" were then transferred onto handmade porcelain envelopes suspended on a metal grid of Saint Paul.
5. Moon Garden Phoenix, 1977 – Louise Nevelson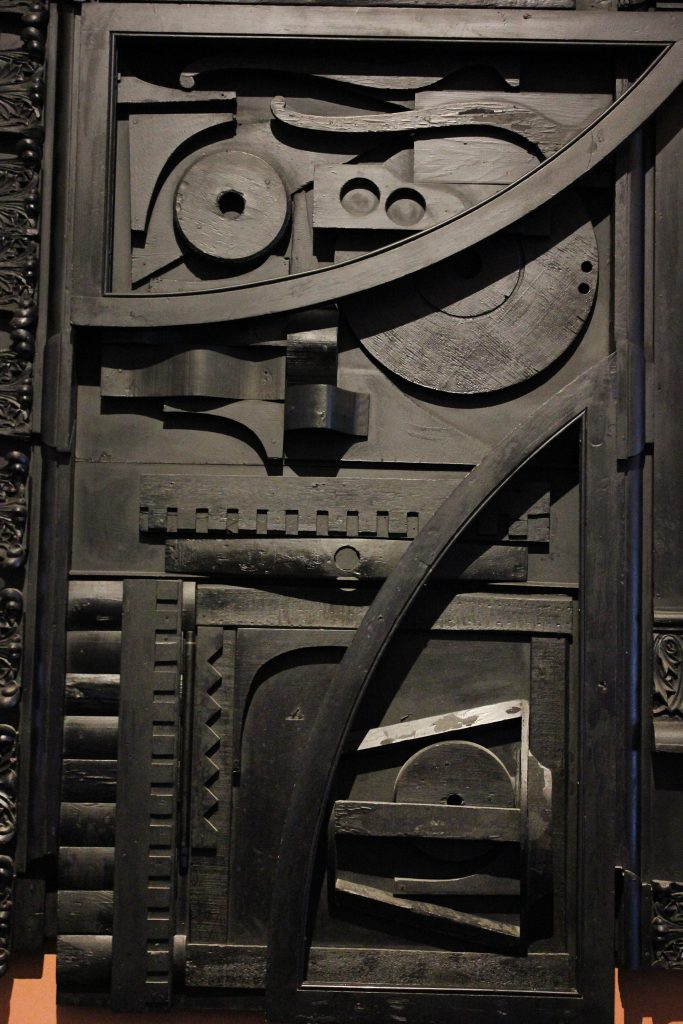 Acclaimed sculpture artist, Louise Nevelson, was commissioned to create this sculpture from salvaged pieces of Landmark Center to commemorate
its restoration.
6. Landmark Soundbeam, 2016 – Philip Blackburn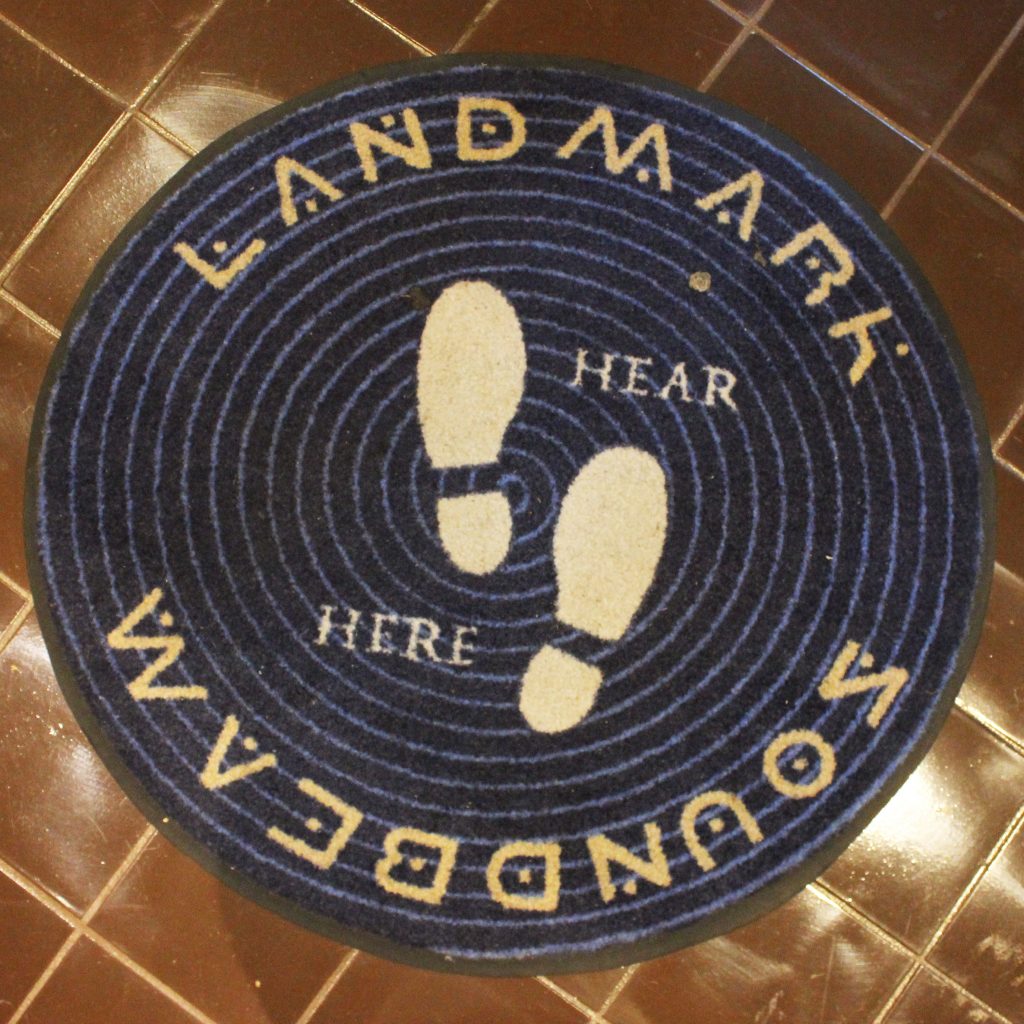 Philip Blackburn captured the soul of Landmark Center after spending many weeks recording the ambient sounds heard within the building: laughter, music, elevators, and more.
Blackburn digitally mastered them into five tracks that alternate when one steps under the "beam."
7. The Gang's All Here, 2016 – Judd Nelson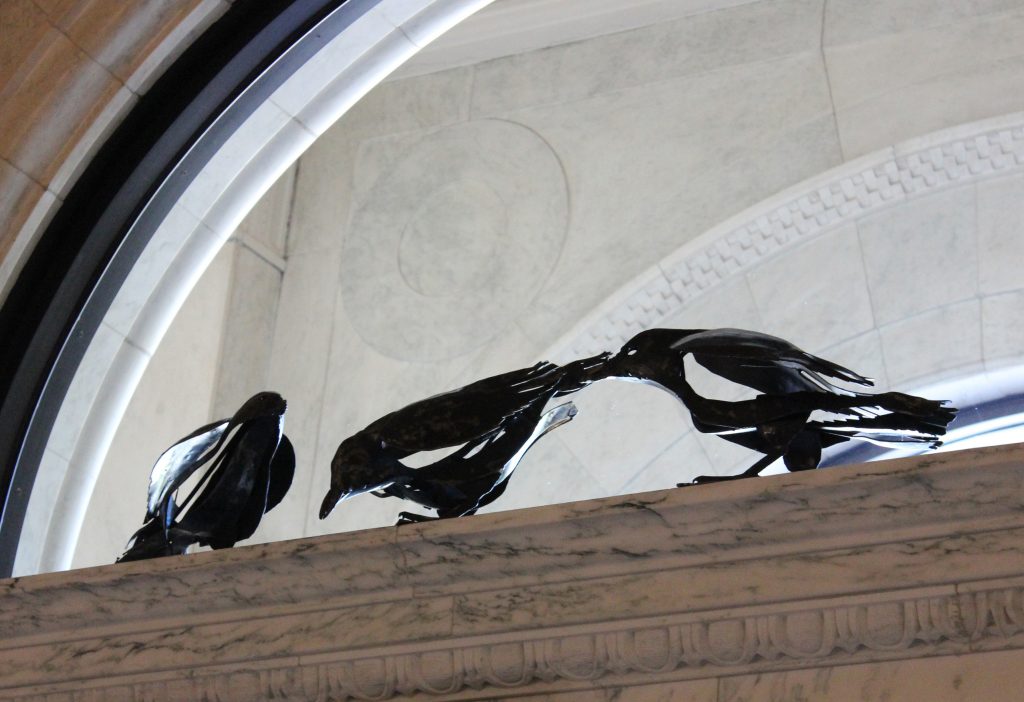 Judd Nelson's crows have found a home in Landmark Center. Crows often get a bad rap but they are smart, resourceful, and work in teams. We can learn a lesson or two from them about cooperation, communication, and bonding.