Landmark Center Visual Art – Second Floor
1. Daybreak in Rice Park, 2005 – Bill Hosko
Saint Paul artist, Bill Hosko, captured the first rays of sun on a wintry morning in Saint Paul's historic Rice Park. This lovely morning scene was donated by Richard and
Nancy Nicholson.
Second to Third Floor Stairway
2. Lady of the Fountain, ca. 1905 – Artist and foundry unknown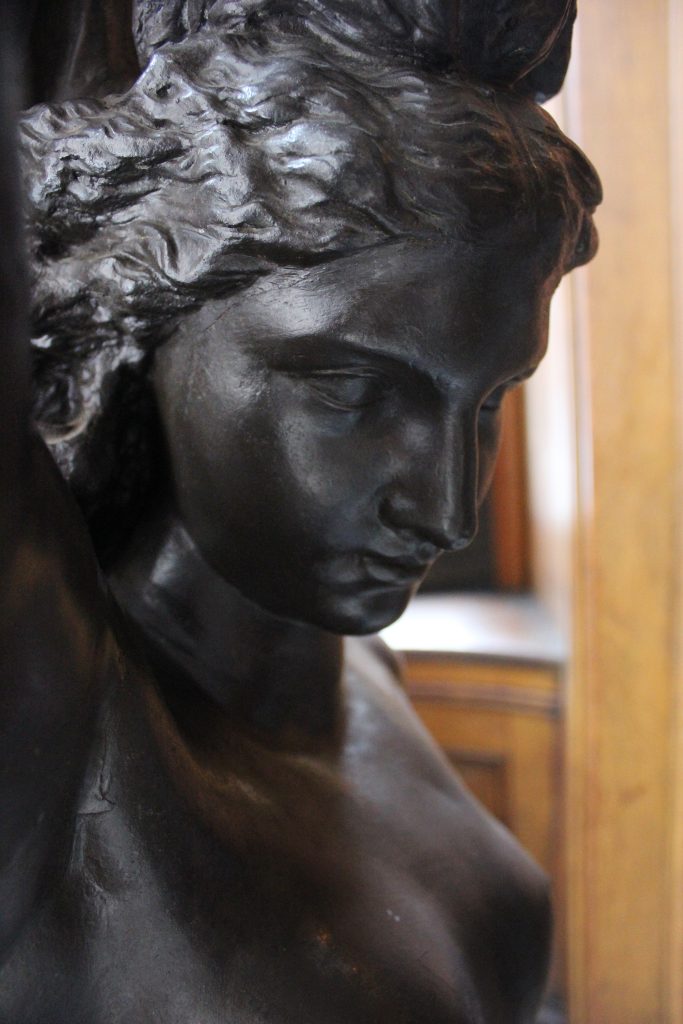 3. Yin-Yang, 2018 – Leah Yellowbird
This French bronze once graced the courtyard of Saint Paul's City Hall Park. The artist and foundry are unknown, but her classically inspired beauty and gracefulness endure.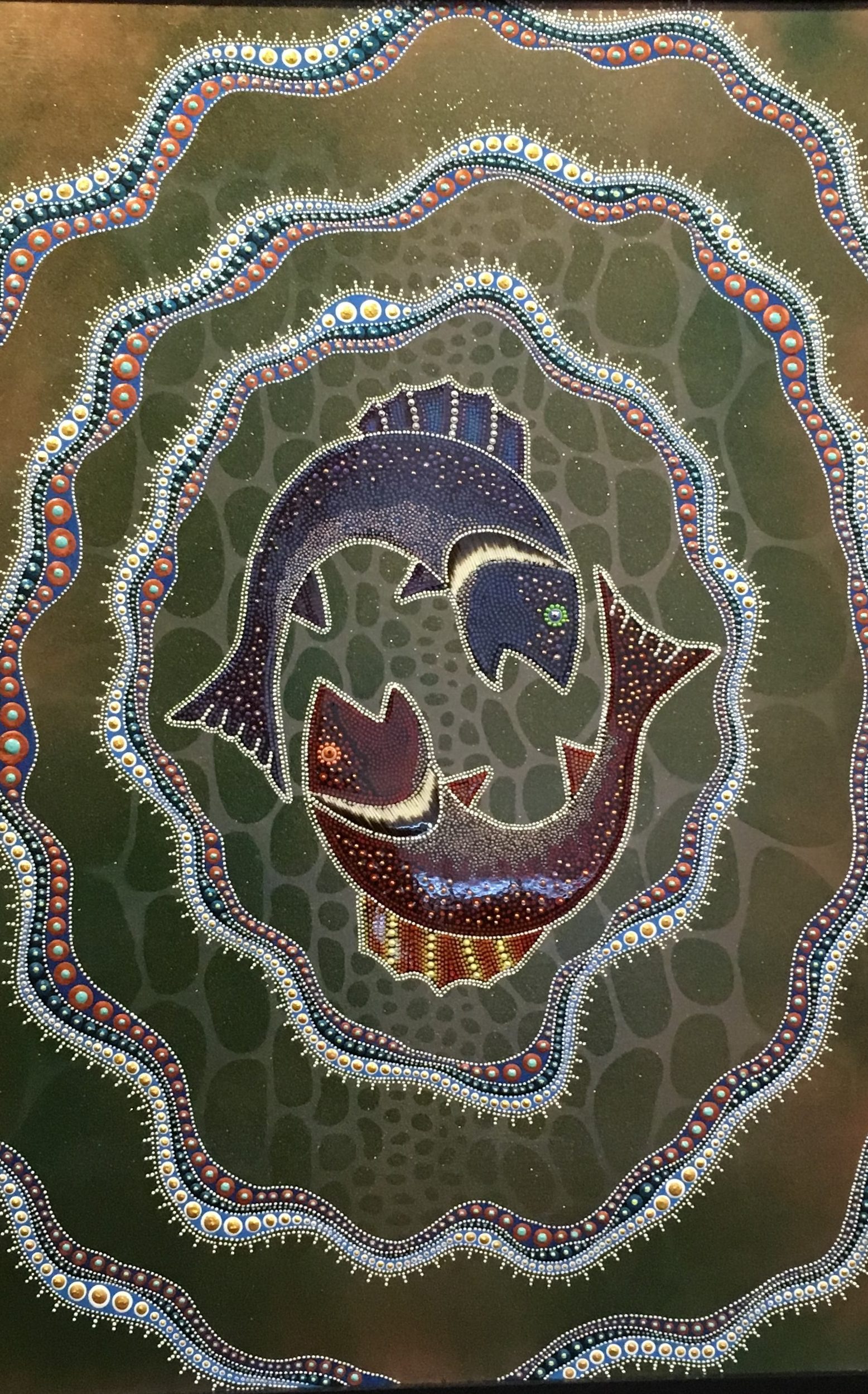 Yin-Yang represents contrast and balance in the world: how seemingly opposite or contrary forces may actually be complementary, interconnected, and interdependent in the natural world, and how they may give rise to each other and bring balance to our world.